ALZHEIMER'S NURSING HOME

When my husband John was diagnosed with Alzheimer's Disease, I was devastated to say the least. How could this man who could memorize chapters in the Bible come down with Alzheimers? Had he not recently memorized the whole chapters of Gethsemane and Calvary in the book Desire of Ages? If anyone should have Alzheimer's Disease it should be me. I'm forever forgetting where I put stuff. Sometimes I go to a room in the house and forget what I came in the room for, or open the refrigerator and forget what item I was looking for.
Trying to find a Nursing Home or Assisted Living arrangements for John was a nightmare, not only in terms of finances but life style accommodations. It seems that all the nursing homes and assisted living centers that I checked out did not cater to vegetarians. If your loved one is a vegetarian, you would have to bring his/her foods and drinks from home.
It was then that I realized someone should start an Alzheimer's Unit for vegetarians? The more I thought about this, the more it seems that maybe I should be the one to start it. I would start out with one patient. Then add more patients as I gain more experience. I have always had a soft spot in my heart for the elderly. I have been involved in a nursing home ministry for our church for over 15 years, and I know for a fact that the residents are not always taken care of as they should. I realize that it's not all the fault of the nursing homes and their staff, because they are hardworking people, but because of understaffing and other things beyond their control. I also know that it is best not to institutionalize our elderly; however, it is not always possible to care for an aged loved one at home.
In view of all these, I came up with the next viable solution--provide a living arrangement where caregivers are available, but the residents are placed in a home-type environment. They are provided with things to do so that they would still feel needed and that they are still contributing members of society. I think that this is very important. Once, people feel that they are no longer needed, they withdraw to themselves, become ill, and finally lose the will and desire to live. The Mutt Who Saved Mr. Lambert is a story that depicts my views as to how a nursing home should be run.
What about staff in this new Alzheimer's Nursing Home? It would be staffed with born-again Christians who love the Lord and are committed to the work of taking care of the least of these our brethren. This would be an opportunity for all to be involved in caregiving--doing something for Jesus in the persons of His saints. I see many volunteering their time to be involved and making a difference in the world they live in.
Today, John is doing well and holding on. We are praying for a full recovery, but if this is not in the Will of God, we accept whatever He has in store for us, trusting that all would work out. We are claiming God's promise in Romans 8:28 - "And we know that all things work together for good to them who love God to them who are the called according to His purpose."
I like to share a poem that I read years ago that touched my heart and changed my views totally on how I see the older members of God's family. This poem was written by a nursing home patient that was found amongst her few possessions when she passed on. The older members of God's family are not crabby old people with faraway eyes, but, rather, they are special people with special needs, with values, with feelings and emotions just like younger people. May God help us to be sensitive to these needs.
Related topic (poem): A Caregiver's Prayer and the Alzheimer's Prayer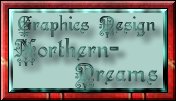 When I Grow Too Old to Dream Midi
(Midi is used by permission from Grandpa Schober)