When I was a little girl, I had a most inordinate fear of my mother getting sick and dying. This phobia wasn't helped at all when my aunt Nan Lole died, leaving my eight cousins motherless. One of my cousins, Carmen, was the same age as me. We were in the fourth or fifth grade when it happened. I shuddered when I contemplated how difficult it would be for her to go through life not having a mother around. I feared that my own mother would get sick and die.
Every time my mother got sick, I made certain that I was there to see to it that she did not die. I honestly felt that it was within my 'powers' to keep my mother from dying. I felt that if I had gone to bed and not taken care of her, she would die. On the other hand, if I stayed by her side every minute of the hour massaging her, giving her water, herbs, and catering to all her needs, death would be kept at bay. So there I was not wanting to leave her side. When everybody else was sound asleep, I was sitting by my mom's bedside till the wee hours of the morning or until the crack of dawn. Intermittently during this vigil I watched to see that she was still breathing. When she was breathing I let out a sigh of relief; she was still alive. I would be praying desperately to God to help my mother get well. Fortunately for me, my mother seldom ever got sick.
I felt that if my mother had died at that stage in my life, I would have been greatly devastated and perhaps crippled emotionally. God was good and gracious for He had spared me going through a devastating experience at a young and tender age. He knew I could not handle it then. My mother passed away when I was a mature adult and had overcome my childish fear of her dying.
God's beautiful promise in 1 Corinthians 10:13 is most precious to me all through my life. "There hath no temptation taken you but such as is common to man: but God is faithful, who will not suffer you to be tempted above that ye are able; but will with the temptation also make a way to escape, that ye may be able to bear it."
Other precious promises for trusting in God and overcoming fear are:
Psalm 46:1-3 - "God is our refuge and strength, a very present help in trouble. Therefore will not we fear, though the earth be removed, and though the mountains be carried into the midst of the sea; Though the waters thereof roar and be troubled, though the mountains shake with the swelling thereof.
Isaiah 41:10 - "Fear thou not; for I am with thee; be not dismayed; for I am thy God; I will strengthen thee; yea, I will help thee; yea, I will uphold thee with the right hand of my righteousness."
2 Timothy 1:7 - "For God hath not given us the spirit of fear; but of power, and of love, and of a sound mind."
Psalm 55:22 - "Cast thy burden upon the Lord and he shall sustain thee."
2 Corinthians 12:9 - "My grace is sufficient for thee: for my strength is made perfect in weakness."
Matthew 28:20 - "Lo, I am with you always, even unto the end of the world."
Anywhere With Jesus
Anywhere with Jesus I can safely go,
Anywhere He leads me in this world below;
Anywhere without Him, dearest joys would fade;
Anywhere with Jesus I am not afraid.

Refrain

Anywhere! anywhere! Fear I cannot know;
Anywhere with Jesus I can safely go.

Anywhere with Jesus I am not alone;
Other friends may fail me, He is still my own;
Though His hand may lead me over dreary ways,
Anywhere with Jesus is a house of praise.

Anywhere with Jesus I can go to sleep,
When the gloomy shadows round about me creep,
Knowing I shall waken nevermore to roam;
Anywhere with Jesus will be home sweet home.

--Jessie H. Brown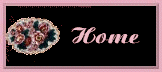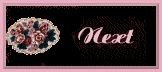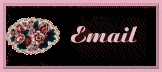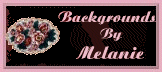 Anywhere with Jesus Midi