CELEBRATION OF LIFE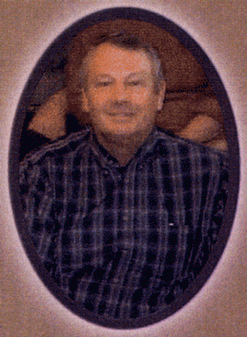 This page is a special tribute to a dear friend of mine and a relative by marriage. Wilfred Gerald Ramsey of Fort Worth, Texas, passed away February 5, 2005 as a result of a fog-related airplane crash in Rochester, Indiana. He was born September 11, 1944, in Wyandotte, Michigan to Francis De and Maude Ramsey.
Here's the Rochester NewsCenter's account of the crash: Second Plane Crash in Two Days Leaves Pilot Dead by Reporter Stephanie Stang.
Wil was an electrical engineer with Continental Research and Engineering of Denver, Colorado. He worked all over the world and all over the United States, most recently in Terre Haute, Indiana.
Wil had a passion for flying. His first experience "flying" was when he was a little four-year-old kid with an incredible imagination. Pretending to be superman with arms outstretched, an imaginary superman's cape draped over his shoulders, he ran around the bedroom in an endless circle until he got so dizzy he crashed hard against a glass window breaking it in pieces and flying right out of their two-story house.
Big brother, six-year-old Richard screamed out to his parents: "Willy killed himself, Willy killed himself!"
Fortunately for little Wil, it happened in the dead of northen Michigan's winter, and the snow on the ground cushioned his fall although the fall knocked the wind out of him. He was taken to the hospital to make sure no bones were broken and, thankfully, there were none.
Wil built his own two-passenger experimental airplane. More than anything, he enjoyed flying this plane. He relished his time alone with God, communing with Him and viewing His handiwork from thousands of feet above the earth. At one time, he took his parents (one at a time) for a ride through Denver's air space with the glorious panoramic view of mountains, rivers, and trees below. It was an exhilarating and breathtaking experience for them.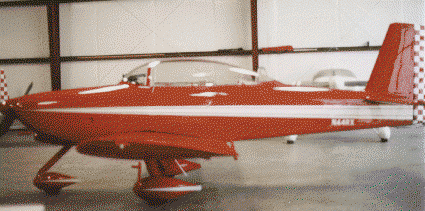 High Flight

Oh! I have slipped the surly bonds of earth
And danced the skies on laughter-silvered wings;
Sunward I've climbed, and joined the tumbling mirth
Of sun-split clouds, and done a hundred things
You have not dreamed of--wheeled and soared and swung
High in the sunlit silence. Hov'ring there,
I've chased the shouting wind along, and flung
My eager craft through footless halls of air. . .


Up, up the long, delirious burning blue
I've topped the wind-swept heights with easy grace
Where never lark, or ever eagle flew
And, while with silent, lifting mind I've trod
The high untrespassed sanctity of space,
Put out my hand, and touched the face of God.


--John Gillespie Magee, Jr.
Wil helped and touched the lives of so many people. His influence and the impact he had on the lives of others would never be known this side of eternity. He was Pastor with the Faith Christian Fellowship International Church. He helped build churches in Albania and did other missionary endeavors in that country reaching out to hundreds of people and meeting their needs in both tangible and intangible ways. He was thrilled beyond words that he could share the wonderful Gospel of Jesus Christ with the beautiful people of Albania who loved him as their own.
When he was not working or maintaining his plane, Wil enjoyed scuba diving, photography and fishing.
Wil shared many inspirational material, character-building stories with me through email. He even shared some of his sermons and sermon notes with me, and always ended his emails with In His Agape, Wil.
Sometime ago, Wil sent me an email that he was going to take his pilot test for his license and to please pray for him. I knew that Wil had worked hard for this moment. Right then I prayed to God for him to pass the test. I also prayed what I usually pray for another pilot, my stepson Ralph Haga, that God would "always bring the plane gently down."
Upon hearing of Wil's tragic plane crash, my husband John and I were shocked. The thought quickly surfaced: How could this happen to someone with so much enthusiasm and energy in the Lord's work?
The morning of the crash, my brother-in-law Rich had a strange feeling, a premonition that his brother was in trouble. He quickly knelt and prayed for his safety.
In the days that passed, we pondered, we sorted out our thoughts and feelings, searching for answers. I knew God is loving and merciful and answers our prayers for safety and protection, but He is also Sovereign and does things according to His Will. He is the Supreme Being who is in charge and in control of all things. He knows the end from the beginning. He does what's best for His plans for all His creatures are wise and eternal.
Although we would never know the "why" of Wil's death this side of heaven, we will someday when we're sitting at the feet Jesus, and He will make plain the things we didn't understand. Meanwhile, we can still love and trust Him for He only is trustworthy.
I knew Wil's parents were devastated and numbed with grief. The message of God's love and sovereignty must be communicated to them. I called them on the phone and sent an e-card with a message that my husband and I hoped would bring some comfort to them in this most difficult time:
"Our thoughts and prayers are with you. The days ahead will be difficult ones, but the Lord God has promised that He will comfort and sustain you. He will never leave you nor forsake you especially at a time like this. Be rest assured that He is your Mighty Tower and Refuge, your Strength in your weak moments, your Songs in the night, and a Friend that sticketh closer than a brother.
"May your faith in God strengthen and encourage you as you live your lives this side of Heaven without Wil.
"Years ago, we heard one pastor say that when a person is alive and living in the Will of God, doing the Will of God, he is invincible. Nothing touches him, not even Satan the Devil. But when his work for God is finished, when God's plans for him is accomplished, fulfilled to His glory and honor, then God permits him to rest for a little while until the Resurrection morning.
"Do not grieve as others do who are without hope of the hereafter. Jesus is the Resurrection and the Life. Someday, yes, someday real soon, we will see Wil again, in Heaven--a place where dwelleth only righteousness, a place where there will be no more parting, no more pain, no more suffering, no sorrow, heartaches, or death. What a grand day that would be! A day when God's people have slipped the surly bonds of earth and touched the face of God. --John and Lydia Haga."
Wil's life was celebrated at memorial services in Fort Worth, Texas, Fort Myers, Florida, and Topinabee, Michigan.
Wil is survived by his son Kevin Ramsey of Florida, his parents Maude and De Ramsey of Indian River, Michigan, brother Richard (Ruth) Ramsey of Florida, sister Berniece Ramsey also of Florida, sister Diana (John) Sukta of Indiana, uncle Bill Portman of Indian River, Michigan, uncle and aunt Don and Suzanne Portman of Indian River, Michigan, aunt Berniece Beckwith of Pasadena, California, a host of cousins, nieces and nephews, and special friends Lindita Kasumi of Texas and Pastor Allen Shook also of Texas.
Freewill donations may be made to Wil Ramsey Ministries, c/o Pastor Allen Shook, 2509 Colt Lane, Crowley, TX 76036, for the furtherance of the Gospel in Albania.
Wil will be greatly missed by his family and all who knew him.
I wrote a poem entitled The Face of God in memory of Wil who inspired me with his unselfish labor for others here in the United States and in Albania.
~ ~ ~
Here are the lyrics to the music you are hearing:
Soon we'll come to the end of life's journey
And perhaps we'll never meet anymore
'Til we gather in heaven's bright city
Far away on that beautiful shore


If we never meet again this side of heaven
As we struggle through this world and its strife
There's another meeting place somewhere in heaven
By the river of life


Where the charming roses bloom forever
And where separation come no more
If we never meet again this side of heaven
I will meet you on that beautiful shore


Oh so often we are parted with sorrow
And action often quietens our pain
But we never shall sorrow in heaven
God be with you till we meet again


--Author Unknown
HOME
NEXT
BACK
MAIL
If We Never Meet Again This Side of Heaven Midi