COUNT YOUR BLESSINGS

We had a 23-foot travel trailer that we lived in for a while before we purchased our house in Yuma, Arizona. The trailer was purchased through First Interstate Bank, and they repossessed it when Gary and I divorced, and he conveniently disappeared off the planet. Again, as with the truck that was repossessed by the credit union, I ended up stuck with this bill as well. Before I tell you what happened with the trailer account, I have to mention something that perhaps seems insignificant, but yet very important, because, you see, when we bring blessings to others, we reap blessings ourselves.
I was driving home from work and exited hwy 295 to Blanding Blvd in Jacksonville. A woman (you wouldn't believe this) was standing by the side of the road holding up a "Will Work For Food" sign. I had never seen a woman carry a "Will Work For Food" sign before, and my heart just went out for her. So, I quickly grabbed my purse to look for some money. Meanwhile, the traffic light had changed to green, and everyone behind me was honking his car for me to get out of the way. I found a dollar and quickly gave it to the poor woman. She looked at me and said, 'Thank you and God Bless you.'
As I drove off, I said to myself, Yes, I need God to bless me. Little did I realize then, driving home that day, that that one dollar saved me over $4000 worth of interest on the travel trailer bill, at least that's how I saw it. This was what happened.
When I got home, there was a letter from the Arizona bank stating that over $4000 of interest would be expunged from the records, and all I had to pay was a very small principal of less than a hundred dollars. I was so elated; my excitement couldn't be contained. The way I carried on, you'd think I received a million dollars in the mail. So, was I blessed that day as the lady said I would? I certainly was!
I thank you Heavenly Father for blessing me. Help me to see your goodness day by day and count my blessings. Remind me often of your wonderful promise that when I give to you and to others, it shall be given unto me; good measure, pressed down, and shaken together, and running over..."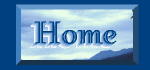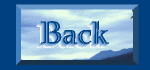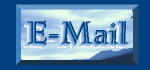 Count Your Blessings Midi