FAITH AND THE BOAT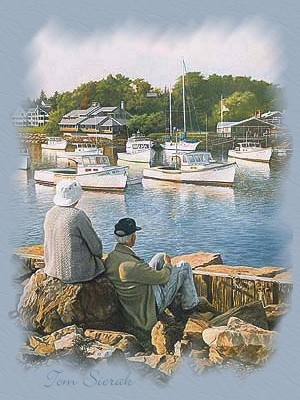 For by grace are ye saved through faith;
And that not of yourselves: it is the gift of God:
Not of works, let any man should boast.
Faith, not works, saves man, a creature on this sod.







We may keep the Law for a million years
But it will not save us from sin's condemnation;
Only the merits of the blood of Jesus Christ
Can save us sinners from eternal damnation.







However, we need to be in harmony with God's Law.
Keeping it shows our love to Him who died for us;
"If you love me keep my Commandments." See John 14:15.
This was taught by Paul, the disciples, and Jesus.







Saying we have faith yet disobey God is being presumptuous.
This is not faith that works by love and purifies the soul;
Abraham's belief in God was counted unto him for righteousness,
But Abraham also kept God's Law and taught it to his household.







Genuine faith will be manifest in complete obedience.
Christ told the unbelieving Jews, "If ye were Abraham's
children, ye would do the works of Abraham." John 8:39.
The Jews were not producing fruits of obedience.







"For not the hearers of the law are just before God,
But the doers of the law shall be justified." Rom 2:13
"Thou hast faith I have works: shew me thy faith without
Thy works - I will shew thee my faith by my works." James 2:18.







"Not every one that saith unto me, Lord, Lord shall enter in
The Kingdom of God but he that doeth the will of my Father";
"And the world passed away, and the lust thereof:
But he that doeth the will of God abideth forever."







We are not saved to be idle in the Master's Vineyard
"For we are His workmanship created in Christ Jesus
Unto good works which God hath ordained that we
Should walk in them" Paul wrote to the people in Ephesus.







We are saved by Faith but Faith and Works go together.
"Faith without works is dead" we're told in James 2:20.
"Faith is made perfect by works", the Bible is clear on this.
God's people are not indolent nor slothful in duty.







How Faith and Works work is demonstrated remarkably
By a boat with a set of oars - one oar is marked Faith;
The other oar is marked Works - if only the Faith oar is used
in the middle of the lake, the boat goes in a circular path.







Likewise, if only the Works oar is used, it, too, wouldn't work.
You need both Faith and Works to go a straight direction;
We need Faith and Works as we labor in our Master's Vineyard--
Faith to believe in Him and Works for other's salvation.







There is no need for anyone to go 'round in circles
We have biblical instructions that we can go a straight direction
By pulling our Faith and Works oars concertedly together
We can go out into all the world with the Gospel commission.







If we love God with all our heart and mind and soul
We carry out the principles of Faith and Works, not legalism;
If the Spirit of God reigns in the heart and takes control
We shun forever from our lives all forms of antinomianism.







"And I saw the dead, small and great, stand before God;
and the books were opened: and another book was opened, which
is the book of life; and the dead were judged out of those
those things, which were written in the books according to
their works. And the sea gave up the dead which were in it;
and the death and hell delivered up the dead which were in them:
and they were judged every man according to their works."
--Rev 20:12-15.







Friend, we must not only believe and have faith in the Lord,
But we must have corresponding works motivated by love
To our Lord and Saviour Jesus Christ who died to save us
And has gone to prepare a place for us in the realms above.


Copyrighted © Lydia Haga 2004

Click here for a comparison between the Ceremonial Law of Moses
that was abolished at the Cross and the Moral Law of God that is eternal.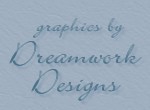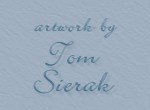 Artwork Copyright © Tom Sierak,
used with permission....thanks!
Living By Faith Midi