MY ADOPTED SISTER DORIS
(God is Love)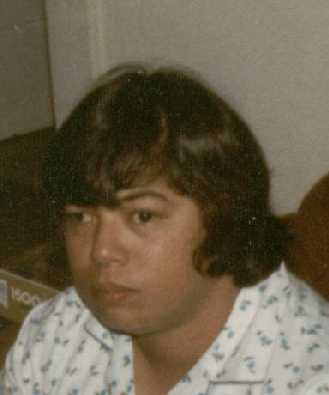 Doris is a very special person. It is interesting how Doris became a member of our family. She was three years old when she was dropped off at our house by her mother to undergo some kind of treatment by my Mom, the herbalist. Doris was never picked up.
My family tried to locate Doris' mother, but the efforts were futile. At one point, we heard that she got remarried and left the island to come to the United States. Doris stayed with us until she became an adult.
Through the years, Doris had been a great asset to our family. She was exceptionally good with children, and she baby-sat my siblings' children from time to time. She is currently employed and is doing quite well.
Doris has a daughter named Elizabeth or Lizzy for short. We consider Doris and Lizzy our adopted sister and niece. They are currently residing in San Diego.
God is Love
God is love! the heavens tell it,
Stars above in brillance spell it,
God is love! rejoice and sing my soul;
All the hills repeat its glory,
Rocks and rills sing out the story,
God is love! O let the music roll!

Hear it in the laughing wind
That whispers through a tree,
Listen to its echo
In a robin rhapsody;
Glorious word, all nature's ringing,
Have you heard the song they're singing?
God is love! O praise Him, God is love.

God is love! O truth transcendent,
Message of His Word resplendent,
God is love! Its pages all proclaim;
Christ the Lord, the great Creator--
Heav'n adored, became our Saviour,
Born on earth to bear our sin and shame.

But a waiting wand'ring world
His grace and mercy scorns,
In a Roman judgment hall
They crown Him King with thorns!
O what loss! all earth should note it,
At the cross in blood He wrote it;
God is love! O hear it, God is love!

--John W. Peterson






God Is Love Midi