HIS MYSTERIOUS WAYS
I was living in Guam when I received an invitation in the mail for a free steak dinner as a promotion for land sales in Florida. The company that was selling these homesites was General Development Corporation. I could bring guests with me the invitation said so I mentioned the dinner invitation to my sister Ruth and brother-in-law Rich and invited them to come with me. I was not surprised when they expressed an interest in attending the dinner. Rich was into anything that had potential for future gain. I did not have any intention of buying a homesite, I was just curious, and wanted to check it out. The dinner was free, and there was nothing to lose. And besides that there was no obligation to sign any contract to buy anything if you did not want to.
The section in the hotel where the dinner was hosted was appropriately decorated and very elegant. The meal was delicious, and we were glad we came. When the meal was over, the sale pitches started. I guess the speakers did an excellent job in their sale presentation that we were sold. We were convinced to buy homesites in Florida, USA. We didn't even question whether these lots were legit or whether they were located in the middle of the Everglades swamp (they weren't). Each site cost $2500. I bought one site; my sister and brother-in-law bought two sites. We purchased the homesites mainly for investment purposes. Later, we were given maps and lot numbers identifying our homesites. I still remember my lot number was eight located in subdivision number 35.
I paid on installments until all was paid for. When I came to the United States, I had no intention of living in Florida. In fact, Florida was the last state I would consider living in. Coming from an island that had its share of typhoons, I did not want to repeat the experience of preparing for hurricanes, evacuating, repairing damages, etc. However, through a series of circumstances, we found ourselves living in North Florida. The North Port Charlotte property had nearly been forgotten.
One day I was talking to a Spanish girlfriend, and in the course of the conversation, one of the things she mentioned was the fact that her church had purchased a house that they were using as a place to meet and worship God. Prior to this, the Spanish people were worshipping in an English-speaking church, and many of the older people did not speak English at all. This house that they had purchased did not have a heater. It was in the dead of winter, and it was terribly cold. Immediately I felt sympathy for the people who worship God in a house without a heater. Then I thought of my all-paid-for property in North Port Charlotte sitting there idle. I told her that I would give this property to her church. If they could find a buyer, the proceeds from the sale would be all theirs.
She brought up my offer with the church Board. Almost immediately the pastor called me on the phone for more information. I gave him all the paperwork associated with the homesite in North Port Charlotte. I was sure Pastor Moreno did what he could to sell the property, but the property did not sell at that time, and he was transferred out of Jacksonville. Another Pastor came and picked up where Pastor Moreno left off. I was sure by then the church had installed some kind of a heating system. The new pastor, Pastor Rodriguez, called me for additional information on the property. Months went by; still nothing happened. Then Pastor Rodriguez's tenure of pastoring the church terminated, and he had to leave. By this time five or six years had elapsed. Then Pastor Ayala came. He called and told me that he would personally go and physically check the property. He would go to the courthouse and get the exact location of the property.
Pastor Ayala found out that there was a sewage lift station on my property. There were underground electrical and other related construction work. He would not be able to sell this property. No one would be able to build on it. But he hinted that this might be to our advantage. He suggested I let General Development know about the sewage lift station.
I wrote a letter to General Development Corporation informing them of what Pastor Ayala had found. They wrote me back stating that they would research and find out what had happened. They apologized for any inconvenience this had caused me. Later, I received another letter from them explaining what had happened. Somehow, they had inadvertently built the sewage lift station on the wrong property (my property). They gave me two options: They would give me another comparable homesite or they would buy back my property. Naturally, I chose the latter.
Soon legal documents were signed, and I would be receiving $7000 from General Development Corporation. We were ecstatic. We were praising the Lord. This was an answer to prayers. We waited expectantly for the $7000. Weeks of waiting turned into months. Still, the $7000 check hadn't come in.
Finally something came in the mail. I held my breath as I tore open the envelope. The letter from the bankruptcy court informed me that General Development Corporation had filed bankruptcy. I was shocked to say the least. I couldn't believe it. The chance of receiving anything substantial now was nil. Our hopes were dashed to pieces. And we were THAT close to getting $7000. What a shame! I thought, What a shame!
But God was still at the helm and in control. The proceeds of the sale of this property were to be given to the church to improve the place where His people meet to worship Him. He would not let us down. Months went by, and I had almost forgotten my grief over the bankruptcy deal with General Development Corporation.
One day, out of the blue, I received a letter in the mail. As far as I was concerned this letter had wings on it and flew from God's Throne in Heaven to my mailbox--that, or the letter was delivered by a mailangel. I quickly opened the envelope and saw that letterhead had the names of five or six lawyers embossed on it. I read the letter. These lawyers wanted to buy my North Port Charlotte property for $7000. Would you believe it? I couldn't figure out why they would want to buy a lot with a sewage lift station on it. They wouldn't be able to built anything on it. But I guess it didn't matter now. These people wanted my property. They were lawyers. Surely, they must know what they were doing. They must have read the property information on the courthouse records, etc. I was sure they had a reason for wanting to buy my property with the sewage lift station on it.
I signed the sale contract which they had already prepared and enclosed with the letter, and I mailed it back to them immediately. Then I reflected upon all that had happened concerning this unique piece of property and how the Lord had orchestrated things. Had this property been just a regular property, it probably would not sell for it would be located too close to a sewage lift station. The fact that the sewage lift station was on the property made it unsellable. I would be at the mercy of the bankruptcy court. I probably would get $2 back or nothing at all after all the creditors had been paid.
Why did General Development construct a sewage lift station on the wrong property? What happened to quality control where work orders, plans, blueprints, invoices, etc., are checked and rechecked to make sure the job was done right the first time? Building the sewage lift station on the wrong property was a costly mistake no doubt for General Development Corporation. And, pray tell me, why would lawyers want to buy a property with a sewage lift station on it? But God saw a future need of a small, struggling church in Jacksonville, Florida, and He so arranged for things to happen as they did for His Name's honor and glory. In just a matter of days, I received the $7000 from the lawyers, and I praised God for I knew He works in mysterious ways His wonders to perform.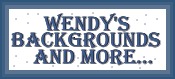 Oh, Church of God, Arise Midi