I'LL WALK WITH GOD
(The Secret of Holiness)

I find it puzzling that people today would say:
"You cannot be holy - that's for ancient people and sages";
But the Holy Bible is full of instructions regarding the
Need for holiness as can be seen in the following passages.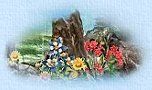 Leviticus 11:44 reads: "For I am the LORD your God:
Ye shall therefore sanctify yourselves, and ye shall be
Holy; for I am holy: neither shall ye defile yourselves..."
Is it important to God for His people to be holy?






Listen to this: "Speak unto all the congregation of the
Children of Israel, and say unto them, Ye shall be holy:
For I the LORD your God am holy." Leviticus 19:2.
This message is repeated again in verse seven of Leviticus 20.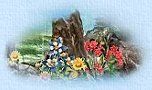 Perhaps you say that this was for the children of Israel
And, therefore, is not applicable to God's people today;
You're mistaken, my friend, for the Apostle Peter
In several places repeated what Jesus had to say.






1 Peter 1:15-16 read: "But as he which hath called
You is holy, so be ye holy in all manner of conversation;
Because it is written, be ye holy; for I am holy."
This applies to people in New Testament dispensation.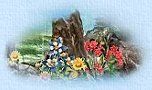 Again, in 2 Peter 3:11 we read: "Seeing then that all
These things shall be dissolved, what manner of persons
Ought ye to be in all holy conversation and godliness."
To be holy, we read the Bible and apply its precious lessons.






The Bible talks about putting on the new man which is
Created after God in righteousness and true holiness;
This was written by the Apostle Paul found in Ephesians 4:24.
Jesus wants His people to manifest in their lives godliness.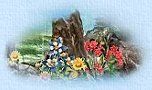 Granted, no man receives holiness as a birthright
For it is the gift of God through our Saviour Jesus Christ.
It is the result of whole surrender to God the Father,
Living in total obedience to His Word regardless of the price.






God's children are adopted into His family and become conformed
To His likeness, changed by His Spirit from glory to glory;
From self-serving they have now come to cherish supreme love to God
And work tirelessly to tell others of Christ's redemption story.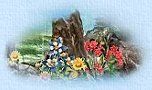 Sanctification is a state of holiness within and without,
Through Christ they are victorious in the battle against darkness;
Their light grows brighter and brighter unto the perfect day
When they have attained to the full stature of Christ's righteousness.






Will the LORD be pleased with thousands of rams, or with ten
thousand of rivers of oil? shall I give my firstborn for my
transgression, the fruit of my body for the sin of my soul? He hath
showed thee, O man, what is good; and what doth the LORD require
of thee, but to do justly, and to love mercy, and to walk humbly
with thy God? Micah 6:7-8.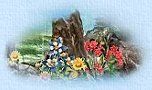 The secret of holiness is this: To walk with God--to walk the path that
Christ had trod--the path of self-denial, living justly, loving mercies,
walking humbly with God as new creatures in Christ Jesus, our Lord,
renewed in mind, having clearer vision to discern eternal realities.


Copyrighted © Lydia Haga 2004

This page is dedicated to Joe's friend who has terminal cancer
and not expected to live much longer. He requested Joe to play
I'll Walk with God on his guitar at his funeral. Here are the lyrics:


I'll Walk With God___from this day on,
His helping hand___I'll lean upon;
This is my prayer, my humble plea,
May the Lord be ever with me___






There is no death___tho' eyes grow dim,
There is no fear when I'm near to Him.
I'll lean on Him forever
And He'll forsake me never.






He will not fail me as long___as my faith is strong,
Whatever road I may walk along;
I'll Walk With God, I'll take His hand,
I'll talk with God, He'll understand;
I'll pray to Him, each day to Him,
And he'll hear the words that I say.

His hand will guide my throne and rod,
And I'll never walk alone while I walk___with God!


--From The Student Prince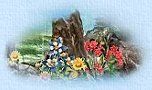 I'll Walk with God Midi