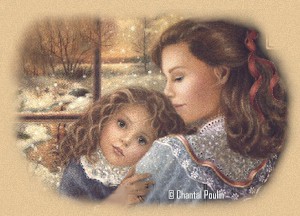 The grandeur of the flame trees in bloom,
Delicate fragrance of the white plumeria,
Alangilang cluster, bougainvillea, hibiscus--
Thoughts of these flow'rs fill me with nostalgia.


Bubble gum made from breadfruit tree's sap,
Boiled huto, ahu, rosquette, and tortillas,
Sweet papayas, atis, anonas, guavas, mangoes--
These were treats in the days that's past.


Taotaomona stories that gave me goose bumps,
Donggat (mushrooms) that glowed at night,
Sounds of creatures and Duendes in the dark
These were enough to fill me with fright.


Duendes are supernatural, evil beings
Who make kids sick if playing outside at night;
'Tis true, just ask people who have lived in Guam--
They'll tell you it's true; it's scary all right!




The vibrant colors of the sky at sunset,
The beach and the emerald waters beyond,
The sound of the palm leaves swaying in the wind
Bring memories of the past when I was young.


Around-the-island tours, glass-bottomed boat rides,
Visits from relatives, fiestas, weddings so fine,
Shopping at Town House, Ada's, and Nito's
Were pleasant things I keep fresh in my mind.


School days were packed with adventures,
By studying reading, writing, and arithmetic
I expanded my horizon--wanting to learn more,
Not just the ones classified as scientific.


A Christmas pageant depicting the Nativity scene
With narration that came from the Bible
Was portrayed at our public elementary school--
Funny, no one complained that this is illegal.


Advanced math/science courses were fascinating--
Geometry, physics, geology, and astronomy
All helped me to realize my wonderful world
Was created by God--Evolution was just a theory.




It was a sad occasion when someone died,
Family members and friends gathered together
To pay their last respects, recite the rosary,
And commit the 'departed soul' to paradise forever.


The faces of friends and distant relatives
That I've not seen in over three decades;
I find to my horror that in my senior moments
The memory of some of these dear people fades.


Memories of the past are tainted with sadness,
Dreams of the future--my heavenly home above
Will never be marred with shadows and gloom
For all are filled with God's glory, light, and love.


There'll be nothing there to make me afraid
No death, Taotaomona, Duendes, pain or sorrow;
All will be sweet peace and joy forevermore
In that blessed, sweet dream home of tomorrow.


Copyrighted © Lydia Haga 2004
Click here for more Guam memories Sweet Simplicity
Where the Flame Trees Bloom



ART © Chantal Poulin/A.C.P