On the Wings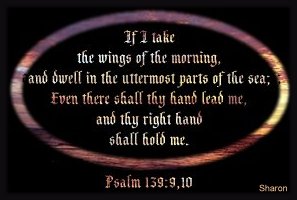 Quietly, gently the daylight breaks,
The earth with heavn'ly light adorning;
The Sun of Righteousness rides
On the wings of the morning.







Everlasting joys upon my head;
Love, blessings, and wisdom from above
Are sent down to me
On the wings of a dove.







Mighty men of valor and of faith
With a Mission a people to prepare
Go out to the world
On the wings of prayer.







Love to a mighty faithful God,
My beliefs in what He hath saith;
All come to me
On the wings of faith.







Butterflies lighting on flowers,
New beginnings earnestly sought
Are coming to me
On the wings of hope.







God's everlasting Word warns that
Wars, earthquakes, famine, perplexities
Come swiftly on the
Wings of prophecies.







My family, friends and neighbors
Their kindness and presence I enjoy;
They come to me sweetly
On the wings of joy.







Everything is fleeting - nothing lasts;
The riches and fame I thought are mine
Are all carried away
On the wings of time.







The record of helping others
As I forlornly travel this sod
Is kept safely for aye
On the wings of God.


Copyrighted © Lydia Haga 2004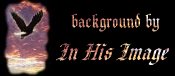 On the Wings of a Dove Midi