THE APOSTLE PETER'S VISION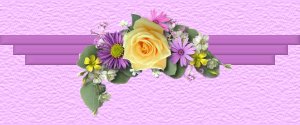 Didn't God, in Acts, Chapter 10, tell the Apostle Peter in a vision that it was okay to eat common and unclean animals? Some people believe that this chapter is about a change in the dietary principles outlined in Leviticus, Chapter 11. Let's read the account:
Acts 10:9-16 - "On the morrow, as they went on their journey, and drew nigh unto the city, Peter went up upon the housetop to pray about the sixth hour: And he became very hungry, and would have eaten: but while they made ready, he fell into a trance, And saw heaven opened, and a certain vessel descending unto him, as it had been a great sheet knit at the four corners, and let down to the earth: Wherein were all manner of fourfooted beasts of the earth, and wild beasts, and creeping things, and fowls of the air. And there came a voice to him, Rise, Peter; kill, and eat. But Peter said, Not so, Lord; for I have never eaten any thing that is common or unclean. And the voice spake unto him again the second time, What God hath cleansed, that call not thou common. This was done thrice: and the vessel was received up again into heaven."
So what's the lesson for us in this vision? That it is okay to eat common and unclean animals? Was God telling Peter, who had never eaten anything common or unclean previously, that He NOW cleansed the unclean animals, and Peter could go in the kitchen, as hungry as he was, and ask for buzzard stew? Not at all.
God is not fickle like man. He did not change the dietary restrictions already established in Leviticus, Chapter 11. What He had caused to be written in His Word could not be changed. They stand fast forever. Malachi 3:6 says: "For I am the LORD, I change not..." Psalm 89:34 says: "My covenant will I not break, nor alter the thing that is gone out of my lips." And in Mark 13:31 we find that "Heaven and earth shall pass away: but my words shall not pass away."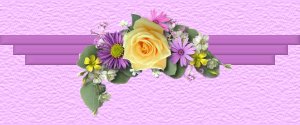 The main lessons to be gleaned from Acts, Chapter 10, are found in Verses 28 and 34 which explain what God cleansed that no one should call common or unclean. Here are the texts: "And he said unto them, Ye know how that it is an unlawful thing for a man that is a Jew to keep company, or come unto one of another nation; but God hath showed me that I should not call any man common or unclean." Verse 34 says: "Then Peter opened his mouth, and said, Of a truth I perceive that God is no respecter of persons."
I think this probably was not an easy lesson to learn for the Apostle Peter and others for it was so ingrained in their system that they should separate themselves from other nations who were unbelievers. When the brethren in Judaea heard that the Gentiles had received the Word of God in Caesarea, some of the more fanatical ones contended with Peter - You mean to tell us, Peter, that you spent time and ate with those unclean, uncircumcised Gentiles? Why did you do it? You disgraced our cause? And Peter had to tell them about his vision and the lesson that he had learned from it.
While God could not change the dietary laws of Leviticus, while He could not cleanse the unclean animals for consumption, He could cleanse the hearts of the Gentiles as He did in the case with Cornelius. With God, there is no partiality. He is no respecter of persons. And what He hath cleansed, we are not to call common or unclean. In Christ, all are one, all are united in the bond of love and members of the great Family of God.
"For as many of you as have been baptized into Christ have put on Christ. There is neither Jew nor Greek, there is neither bond nor free, there is neither male nor female: for ye are all one in Christ Jesus. And if ye be Christ's, then are ye Abraham's seed, and heirs, according to the promise." -- Galatians 3:27-29.
Oh, yes, there is a dietary principle mentioned in Acts, Chapter 10. In verse 11 Peter said: "I have never eaten anything that is common or unclean." And, folk, neither should we.
"Wherefore come out from among them, and be ye separate, saith the Lord, and touch not the unclean thing; and I will receive you, And will be a Father unto you, and ye shall be my sons and daughters, saith the Lord Almighty." 2 Corinthians 6:17,18.
Ezekiel 22:26 - "Her priests have violated my law, and have profaned mine holy things: they have put no difference between the holy and profane, neither have they showed difference between the unclean and the clean...and I am profaned among them."
Incidentally, who are the true children of Abraham and heirs according to the promise? Click to find out.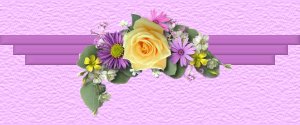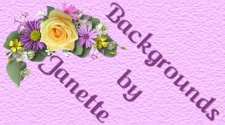 Family of God Midi