POEMS BY VERONICA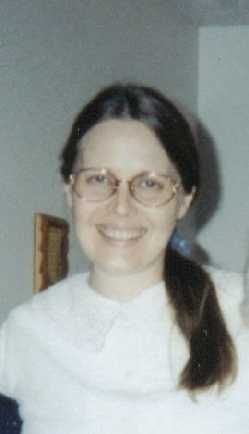 The following poems were written by my friend, Veronica Lee Brandon, whose picture you see above. She is a talented member of God's family and for that we give glory to God for the gifts, the talents, and the blessings He gives abundantly to His children.



Roses of Friendship
Roses of friendship
I'm sending your way,
Hoping yours may be
A blessed and glorious day...

Knowing that because
Of kind folk like you around,
A better world for its inhabitants
Has been established and found...

For you are of such giving
And loving type and sort and kind,
That jewels like you now-a-days
Are indeed a rare and difficult find...

May these roses especially
Bring forth and truly say,
What mere words are
Inadequate to convey...

That you are likened unto
The finest friends I know,
And I pray God's blessings
Upon you He'll bestow...

Be it in the form of roses
Adorned in their pink shade,
Or be it another blessing God
For you has specifically made...

May all your blessing flow
Straight from the throne of grace,
As daily the trials of life
And its perplexities you face...

May you find courage
To look life straight in the eye,
But not before the feet of
The lovely Jesus you plead and cry...

And though these Roses of Friendship
Are meant to make your burdens more light,
It's God alone that can make the
Life's dim spots perfectly bright!

A True Sentiment
With a flashy white smile
That'll brighten any weary heart,
One can't help but like her
From the very start...

By her youthful appearance
You'd never guess today she's 51,
Maybe part of the reason is
She stays out of the Florida sun...

Seaweed, organic veggies, and chapati are
Her very favorite foods to eat,
And her latest discovery of Oat Bran O's
Makes her diet crunchy & complete...

Among her favorite books to read
Desire of Ages rates right up there on the top,
And she drives precisely the exact speed limit
Which makes her a friend to every cop...

Sharing, giving, and caring for others
Are among her several expertise,
Devoting her varied skills & talents
She's always more than willing to please...

When she sings it will make you
Want to sit and listen real close,
For afterward, you're sure to insist
You'd heard an angelical host...

Also, her piano playing is definitely
A blessing to the ears on which the tunes befall,
And without a doubt her husband John will tell you
"Oh -that Lydia - she's a doll"!

And anyone that knows Lydia at all
Would be quick to agree with John's sentiment,
Yes, their belief would be true
That Lydia surely must be heaven sent!

--Written for Birthday in 1993

Brother John
When in doubt
For a moment's breath,
Know without Jesus
There is nothing left...

For each one called
He has sought,
And With His blood
Had them bought...

So it is, the 'Just'
Which is what we need to be,
Lives alone & stands
By perfect faith you see...

When tempted to let
The mind wander afar away,
Make a decided effort
To bring it back and stay...

Your thoughts upon
The lovely Jesus who died,
And cast away all self
Mixed with worthless human pride...

Know that He that began in you
A good work is what?
Faithful to finish it too;
Don't set His promises to naught!

The devil has to flee
And heed the Restorer's command,
For the end is close at hand
When Jesus' floor He'll purge and fan...

Have courage and look up my brother
Never back to a clouded view,
For past the starry skies heavenward
The King in glory hasn't forgotten you!

Though
(Written when we were living in Lawtey, Florida)
Though she still remains idle
In Lawtey land of America grand,
God has yet for our dear Lydia
In His time, a wonderful plan...

Though her computer is bordering
On the blink of no return,
God has yet many an opportunity for
Our sweet Lydia to seek and yearn...

Though her son is off to college
And not around the house much nowadays,
God has yet many answers to Michael's future
In much higher than Lydia's thoughts or ways...

Though her husband isn't the chief
Bottle washer and cook and laundromat goer anymore
God has yet for Lydia many an unrevealed
Message sent with each and every excruciating chore...

Though her yard is full of animals
That seem to have multiplied with time,
God has yet many a thing to say to Lydia
In the form of this friend and a rhyme...

Though she's getting a little older and
We know that wiser comes along with the bill,
We're glad that God's love inside Lydia
On this her birthday, He remains gracious to fill!

L...stands for "LIVING" for Jesus
Y...stands for "YIELDING" to the Holy Spirit
D...stands for "DYING" to self
I...stands for "INSTRUCTING" others in righteousness
A...stands for "ALWAYS" being ready to give an answer (for the hope that is within you).

I think the best time to commune with our Heavenly Father is in the early hours of the morning. Those who sleep in in the mornings sure miss the joy and wonder and awesomeness of Nature at its best. The next poem, The Best Moments, describes Nature and its early morning beauty.
The Best Moments
A gray squirrel scurries
Across a high wire line.
Between narrow lined trees
Streams dawning rays of sunshine...

With discerning eyes and ears
Nature's bounties are seen
On the horizon of a morning
Precious beauties to glean...

Beginnings of the day
Are the grandest in fact,
For on the searching soul
They leave their track...

Gathering lasting memories
Upon the seeking mind,
Dispelling drops like moist dew
Clinging to the awesome pine...

When the morning silently
A dark sleepy night breaks,
Tomorrow be sure to do
A set of double takes...

For grand moments are fast
Fleeting and sinking into the present day,
Oft'times I wonder why God
Made them that way?

Perhaps so that we'd take heed
To pay attention to the time at hand,
And cherish His wisdom in creation
While the best moments around us land!

Another poem, equally beautiful, describes Nature's wonder as beheld on the Sabbath Day.



A Sabbath Invitation
An old wooden planked bridge
Stretches majestically across the bend,
Of a dusty winding country road
While underneath a creek bed's messages send...

Out their early springtime greetings
Whispering softness of cool rippled streams,
As a nearby plush sunny grassy spot by a tree
Affords an irresistible site for viewing nature's scenes...

What a day to have and hold in vision!
A day to fully expound the joys of living,
To sigh in awe over the Creator's design
Wrought from those lovely hands so giving...

My wish, my prayer, my song, I long
For all days to be like this you see,
And I know in my heart 'tis true one day
All will definitely most surely be...

Where comprehension has no bounds
To tie it to this earthly clay and sod,
Where at least we'll be wrapped forever
In the arms of a forgiving gracious God...

Beyond my every wish and prayer
Lies a promise of sustaining power,
And mysteries that above us all
Seem to be like mountains tower...

Yes, He who regulates the balmy country air
And the same who made the little bird's carol so gay,
Invites you to be eternally and entirely His
On this the holy Sabbath day!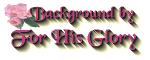 How Great Thou Art Midi