ANGELS IN THE PARK

My baby reached the 'ripe old age' of two and a half when he received his first red tricycle. While it took a little while to get to know how to pedal and ride on his own, he finally got the hang of it, and he would not stop riding it. He rode his tricycle everywhere--in the apartment, outside the apartment, on the parking lot, and on the sidewalk.
All too soon, he outgrew his tricycle. First chance I got, I bought him a training bike. It seemed that all the kids in the neighborhood his age had training bikes. As with the tricycle, he rode his training bike everywhere. When I went walking, he followed me on his training bike.
One morning I was looking out the window across the street. I saw David, the neighbor kid, attempting to ride his training bicycle minus the training wheels. His father had taken off the wheels so that he could learn on his own how to ride a regular bike. David was a huskier little fellow than most of the other kids around. He was a pretty smart little guy also and very independent. He seemed older for his four years old. I watched him fall, get up, and try again. Over and over he fell, got up and tried again. Finally, one day, victory came, and he was able to ride without falling.
I admired David's initiative, courage, and perseverance. If I took off the training wheels on Mike's bicycle, would he have the initiative, courage and determination to learn, like David, how to ride all on his own? He probably would, but the problem and the bottleneck was me. I was overly protective. I would not allow him to fall and break his neck, a bone or scrape his knees and get stitches at the hospital. I would teach him how to ride the bike safely. I would be right there to hold the bike so it would not fall. We would go to the park, and I would teach him to ride his bike. He would learn how to ride his bike just like David.
I took off the training wheels and off to the park we went. The park was nice and quiet in the late morning hours. Except for a bunch of black guys congregating over a little ways from us, we had the whole park to ourselves. I put my purse on the floor of the car and put my sweater over it, then locked all doors. Mike got on the bike, and I pushed him and told him to pedal, pedal, pedal. He pedaled and pedaled and pedaled. He would have fallen numerous times, but I was there to steady the bike and keep it from falling. When he did fall, I was there to break the fall and prevent major cuts and bruises and kiss away the hurts and pain. We tried again and again. After a while, we were both exhausted and decided to call it quits. We would come back the next day.
So far, we had been going to the park every day for three consecutive days, doing the same old thing. And it seemed that the same old group of guys was also there doing their thing whatever it was.
Mike was showing great progress. He could balance himself better today than he did the day before. We were so elated. We hardly noticed that it was getting late, and it was time to leave. We would come again the next day.
We looked forward to our morning ritual of going to the park. All the time we were going to the park, I had $500 in cash in my purse. The fourth morning, before leaving for the park, I decided that maybe I shouldn't be carrying this much cash in my purse. I took the $500 and placed it in a safe place at the apartment. The $500 was a tax refund that I had received recently, which I went ahead and cashed. I was going to pay my brother-in-law Richard for money I had borrowed a while back. He and my sister were coming to pick it up at the end of the week.
At the park, we got out of the car and, again, I coached Mike to ride his bike. He was balancing himself well and holding on. He was doing fantastic. I couldn't believe it. He was riding his bike all by himself. Soon, he was riding with the wind, and I was finding it difficult to keep up with him. I ran as fast as I could. The wind was blowing through my hair, and it felt great. My baby was riding like a pro, He was riding his bike just like David. It couldn't get any better than this. After a while, we were both tired and decided to go on home and celebrate.
When we got back to the car I noticed there were shattered glass on the ground by my car. I was puzzled for I did not see shattered glass on the ground when we drove up. Then I looked at my car window. It was broken. Someone had broken into my car. My purse! My purse! Where's my purse? I cried. My sweater was thrown aside, and my purse was gone. I looked around. No one was there except the black guys. I went over to them and asked if they had seen anyone break into my car. No one responded. They stared at me blankly. I thought Why, these people look like zombies. The far-away look in their eyes was frightening. The men were obviously drugged and stoned. I remember feeling uneasy being there and thinking that we'd better get out of there as quickly as possible.
Driving home that day, I whispered a prayer of thanks for deciding that very morning to leave the $500 at home. The only item I lost that required replacing was my driver's license.
I reported what had happened to the Police. Later, I was talking about the incident with Wil, my sister-in-law, who was familiar with that section of town. I had chills run up and down my spine when she told me that this park was known for drug trafficking, and that just recently, a body had been found of a woman who was raped and dumped in one of the bushes right in the same park that Mike and I had been going to for almost a week.
Looking back now, Mike and I were in harm's way the whole time and did not know it. With the apparent isolation and sparse visitors coming to this park, we were easy target for some horrific crime in the hand of drugged-out men, but the angels of the Lord interposed in our behalf. They were there protecting us from danger. They were there helping and giving courage and determination to Mike to learn how to ride his bike. They were running with me as I ran alongside Mike's bike to keep him from falling. They were there to shoo away the evil men and keep them from harming us. Over and over we thanked our loving Heavenly Father and praised Him for the angels in the park.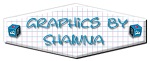 Praise Him All Ye Little Children Midi