PRECIOUS GEMS



God's promises are like precious gems. They are a source of encouragement, hope, joy and faith in the Lord. They are a source of strength for us in resisting temptations. "Temptations often appear irresistible because through neglect of prayer and the study of the Bible, the tempted one cannot readily remember God's promises and meet Satan with the scripture weapons."
Jesus, in the Wilderness of Temptation, resisted Satan through the scripture weapons--"it is written". In Psalms 119:11, we read: "Thy Word have I hid in mine heart, that I might not sin against thee."
There are over a thousand promises in the Bible for us. There are promises for cleansing, for faith, for overcoming fear, for forgiveness, for overcoming guilt, for a new heart, for our needs, for repentance, for salvation, for victory over sin, for wisdom, for healing, etc.
What promises can we claim for cleansing? 1 John 1:9 "If we confess our sins, He is faithful and just to forgive us our sins, and to cleanse us from all unrighteousness." Rom 5:1 "Being justified by faith, we have peace with God through our Lord Jesus Christ."

Promises for faith: Gal 5:22 "The fruit of the Spirit is faith." Rom 10:17 "Faith cometh by hearing and hearing by the word of God." 1 John 5:4 "This is the victory that overcometh the world, even our faith."
Promises for overcoming fear: 1 John 4:18 "There is no fear in love; but perfect love casteth out fear; because fear hath torment. He that feareth is not made perfect in love." Ps 34:4 "I sought the Lord, and he heard me, and delivered me from all my fears." Isa 41:13 "For I the Lord thy God will hold thy right hand, saying unto thee, Fear not; I will help thee."
Promises for forgiveness: Acts 5:31 "Him hath God exalted with his right hand to be a Prince and a Saviour, for to give repentance to Israel, and forgiveness of sins." Luke 6:37 "Forgive, and ye shall be forgiven."
Promises for overcoming guilt: Zech 3:4 "Take away the filthy garments from him. And unto him he said, Behold, I have caused thine iniquity to pass from thee, and I will clothe thee with change of raiment." Micah 7:18 "Who is a God like unto thee, that pardoneth iniquity, and passeth by the transgression of the remnant of his heritage? He retaineth not his anger forever, because he delighteth in mercy."

Promises for a new heart: Ps 51:10 "Create in me a clean heart, O God." Eze 11:19 "And I will give them one heart, and I will put a new spirit within you; and I will take the stony heart out of their flesh, and will give them an heart of flesh."
Promises for our needs: Phil 4:19 "Buy my God shall supply all your need according to his riches in glory by Christ Jesus." Matt 6:8, 33, 34 "For your Father knoweth what things ye have need of, before ye ask him...But seek ye first the kingdom of God, and his righteousness; and all these things shall be added unto you. Take therefore no thought for the morrow." Ps 84:11 "No good thing will he withhold from them that walk uprightly."
Promises for repentance: Rom 2:4 "The goodness of God leadeth thee to repentance." Phil 2:13 "It is God which worketh in you both to will and to do of his good pleasure."
Promises for salvation: Acts 16:31 "Believe on the Lord Jesus Christ, and thou shalt be saved." 1 John 2:25 "And this is the promise that he hath promised us, even eternal life." Acts 4:12 "Neither is there salvation in any other; for there is none other name under heaven given among men, whereby we must be saved."

Promises for victory: 1 Chron 29:11 "Thine, O Lord, is the greatness, and the power, and the glory, and the victory." 1 John 5:4 "This is the victory that overcometh the world, even our faith." Matt 1:21 "Thou shalt call his name Jesus: for he shall save his people from their sins."
Promises for wisdom: James 1:5 "If any of you lack wisdom, let him as of God, that giveth to all men liberally, and upbraideth not; and it shall be given him." Matt 7:7 "Ask, and it shall be given you."
Promises for healing: Jeremiah 30:17 "For I will restore health unto thee, and I will heal thee of thy wounds, saith the Lord." Psalm 41:3 "The Lord will strengthen him upon the bed of languishing: thou wilt make his bed in his sickness." Psalm 103:3 "Who forgiveth all thine iniquities; who healeth all thy diseases.
All the precious gems of God's promises in the Book are ours--every chapter, every verse, every line are ours to claim, to love and to cherish.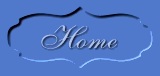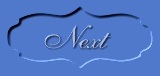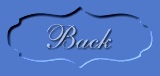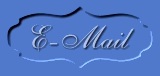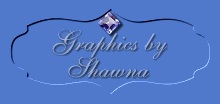 Every Promise in the Book is Mine Midi