A SUNBEAM, A SUNBEAM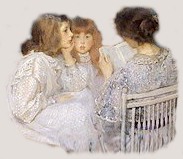 I believe in Christian education. I believe that the true and main reason for education is to restore in man the image of his Maker by developing body, mind, and spirit. This is done when the Bible is used as the foundation of the educational system and the most prominent textbook in the classroom. When children are educated and nurtured in the fear and admonition of the Lord, they grow up to be channels of light in a darkened world.

Ye are the light of the world. A city that is set on an hill cannot be hid. Neither do men light a candle, and put it under a bushel, but on a candlestick; and it giveth light unto all that are in the house. Let your light so shine before men, that they may see your good works, and glorify your Father which is in heaven. Matthew 5:14-16.

Proverb 22:6 promises us that when we 'train up a child in the way he should go, and when he is old, he will not depart from it.'

It was not easy for a single parent to send a child to private school. I remember my family telling me that public school would do just as well but without the high cost. I did not listen to them for I had made up my mind that my son would get a Christian education.

Like most families I had other expenses to deal with which made my financial obligations a challenge. It was not always possible for me to pay ALL of the bills and keep on top of things. Every now and then I would fall behind.

It seemed to me that every time I turned around, the tuition bill at the San Diego Academy would be due for payment. It seemed that I could not keep up. I have to confess that sometimes I thought of what my family had been saying all along about free education in the public school and started thinking along those lines. But I also knew that I needed to trust God that He would see me through.

One day, I went to the business office to make a payment. I knew for sure that the bill had accumulated significantly, and there was no telling how much I would have to pay. A kind-looking person at the business office looked up my account. She turned to me with a big smile and said, You're up to date. You don't need to pay. But I haven't been making any payments, how could that be? I told her. She looked again at the chart to make sure. It was correct. I asked her who paid my bill. She said they did not have a record of who made the payment only that the payment was made. I couldn't complain, could I?

"But my God shall supply all your need according to his riches in glory by Christ Jesus." Phil. 4:19.

.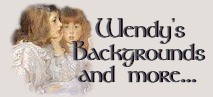 I'll Be a Sunbeam Midi