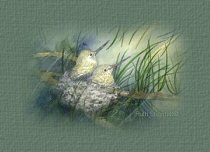 The year two thousand and four (2004)
Will go down in Florida's history
As the year of massive, severe storms
That brought so much pain and misery.







The first storm of the season was Bonnie
Who spawned a deadly tornado
Wreaking havoc in her path
And causing much turmoil and woe.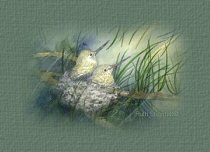 A week or so later came Charlie
Whose treacherous path had leveled
All of central Florida
Leaving power and phone lines disabled.







Back to back with brutal Charley was
Frances who made her unwelcomed debut
In an already battered state that knew
Her visit just added insult to injury.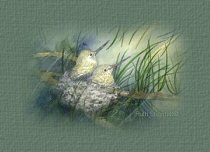 You'd think Mother Nature's had enough
But, no, for Ivan and Jeanne were on the way;
The storm-weary populace wanted to know
How to keep these one-eyed monsters away.







Ivan the Terrible devastated the Panhandle
And other regions around and beyond;
Just when you thought he'd be gone for good
He resurrected and strengthened for yet another round.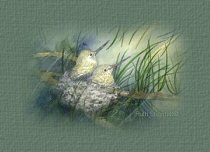 Jeanne unmercifully devastated Haiti;
There were at least 1500 reported deaths
With 500 or more people unaccounted for,
But Jeanne kept moving on her northward path.







Following closely the tracks of Frances,
Jeanne's presence was felt once more
By a frazzled, worn-out people who echoed
"Not again, this is salt on a wound so sore!"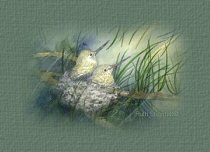 Preparing for the storm had gotten old--
Re-stocking on food, water, batteries,
Watching, hoping, praying for the storm
To fizzle out or turn out to the open seas.







'Tho hard to understand why all this happened,
I saw the hand of my Heavenly Father
Who promised never to leave me alone;
He helped my family and me survive these storms together.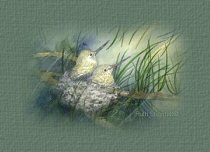 Another hurricane season is here,
We felt some of the effects of Dennis;
But no matter how fierce storms get
I'd not fear for I'm confident of this:


That He who rides upon the storm
And plants His footsteps in the sea
Is the same Eternal God
Who loves and cares for me.


Copyrighted © Lydia Haga 2004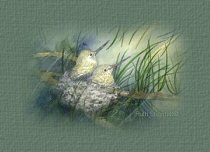 Related Topic: Angels in the Storm

Click here for answers on the whys of hurricanes, tornadoes, floods, and other catastrophic events Footsteps of God