WINGS OF THE MORNING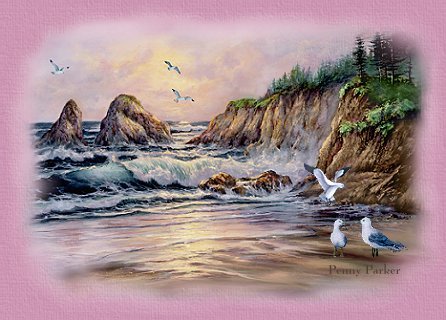 Adam and Eve tried to hide
In the garden long ago;
But God called them and found them
When in fear they huddled so.






In tenderness and pity
God promised them a Saviour
That they be reconciled and
Brought again to His favor.






I, too, went out from His Spirit
I wandered from His presence;
I lived a life of darkness,
Misery, and ignorance.






I doubted my Father's love
And I didn't think He cared;
I didn't think the things I did
To His loving heart mattered.





Nothing seemed to satisfy
The deep longings of my heart;
My soul was sad and lonely
My life was coming apart.






God found me and took me in
From sin, shame, and nakeness;
He in mercy covered me
With His Robe of Righteousness.






He followed me when I fled
On the wings of the morning;
His grace that was sufficient
Was my inward adorning.






How could I repay my Lord,
For His goodness and mercy?
His love is without measure,
Boundless as a shoreless sea.





I will forever praise Him,
My God, my Saviour and King
For all His loving kindness
A new song my soul will sing:




"Whither shall I go from Thy Spirit?
Or whither shall I flee from Thy presence?
If I ascend up into heaven, Thou art there:
If I make my bed in the grave behold,
Thou art there.






"If I take the wings of the morning,
And dwell in the uttermost parts of the sea;
Even there shall Thy hand lead me,
And Thy right hand shall hold me."






Then someday soon by His grace,
Like the graceful gulls soaring,
I'll fly away to my Home
On the wings of the morning.


Copyrighted © Lydia Haga 2004




Related topic: Like the Sea Billows Roll





Seagull scripts were obtained from: Dynamic Drive

I'll Fly Away Midi