MY SISTER ELIZABETH
(Great is Thy Faithfulness)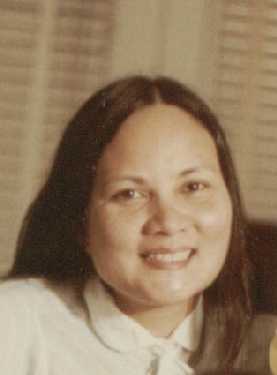 My sister Elizabeth is the youngest in my family.
She is a brave soul for she joined the WAVE after graduating from high school. She trained as a nurse while she was in the military and met her husband, Mark, who also was a nurse.
Mark and Elizabeth have two girls--Nelda and Donnell.
Nelda graduated last year from Logan High School in Logan, Utah, and she was one of ten valedictorians of her graduating class of 400 students. Nelda enjoys listening to jazz music and writing poetry. She attends Utah State University on a music scholarship and studies American folklore. She plays the viola and plans to perpetuate the symbiotic relationship she has with her viola. Click here to see picture of Nelda and read the three-minute valedictory speech she gave.
Donnell is recently inducted into the National Honor Society and is a senior in high school. She enjoys reading books and highly recommends books written by J. R. R. Tolkien.
Unlike our other sisters, Elizabeth and I did not play piano by ear. For some reasons, we did not have this talent, but we made up by going to school to learn how to play the instrument. While taking piano lessons at the Guam Academy of Music, Elizabeth took some voice lessons as well.
Elizabeth worked for many years as an RN and was at one time Director of Nursing at a Nursing Home. She is partially retired--working only on a part-time basis. Mark is a sculptor and an artist.
In my sister's experiences, it's as if the windows of Heaven are continuously opening wide and blessings are pouring out, they could hardly be contained. The Lord indeed has been faithful, and His mercies to her and her family are fresh and new every morning. Click here for a recent picture of her family.
Great Is Thy Faithfulness
Great is Thy faithfulness, O God my Father!
There is no shadow of turning with Thee;
Thou changest not, Thy compassions, they fail not;
As Thou hast been Thou forever wilt be.

Chorus

Great is Thy faithfulness,
Great is Thy faithfulness,
Morning by morning new mercies I see;
All I have needed Thy hand hath provided--
Great is Thy faithfulness, Lord, unto me!

Summer and winter, and springtime and harvest,
Sun, moon, and stars in their courses above,
Join with all nature in manifold witness
To Thy great faithfulness, mercy, and love.

Pardon for sin and a peace that endureth,
Thine own dear presence to cheer and to guide,
Strength for today and bright hope for tomorrow
Blessings all mine, with ten thousand beside!

--Words by Thomas O. Chisholm
Music by William M. Runyan

To download this midi, see note at end of this page.






© 1923, Ren. 1951 and this Arr. © 2003 Hope Publishing Co.,
Carol Stream, IL 60188. All rights reserved. International copyright secured. Used by permission. For permission to download and reproduce this hymn, please contact Hope Publishing Company.


Great Is Thy Faithfulness Midi