MY BROTHER JOSEPH
(On Eagle's Wings)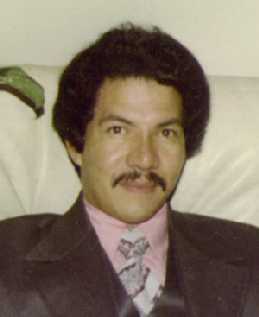 My brother Joseph is married to Nancy, who is originally from Taiwan. They have three children--Liton, Timothy, and Hannah. Liton graduated June 17, 2001, from Stanford University majoring in Biological Sciences. He is currently involved in research on bone marrow transplant. Liton is so smart. When he was in fifth or sixth grade they were considering having him skip elementary and high school and go on to College. Timmy is a freshman in college majoring in Marine Biology. Hannah is equally intelligent and doing great in her classes. Click here to see a recent picture of Joe and his family.
Other children from a previous marriage include Altom and VerLyn. Altom is a working as a pharmacist in Boulder, Colorado. Previous to this, he worked at John Hopkins University Hospital. VerLyn is working for the National Health Institute and is involved in research work. She resides in Maryland. Altom was named after an uncle named Alfred Thomas. The name VerLyn was derived from the first three letters of her paternal grandmother (VERonica) and the last three letters of her maternal grandmother (EveLYN).
My brother is involved in a choral group at his church, and from time to time, his group goes to various places in the community to perform. He said that he enjoys witnessing for Christ in the community through music.
From the very beginning, Joseph was a very intelligent student, always receiving some kind of a bank book award and recognition for having top grades in his class. He is currently employed as an elementary school teacher in the public school system in the Los Angeles area.
I remember my brother Joe as one who enjoyed climbing trees and things. I remember he and I would get on top of a flat roof garage by climbing a coconut tree close to it and jumping from the tree and landing on top of the garage. The first time we did this we couldn't do the reverse process to get off, and we found ourselves stranded on top of the garage for what seemed like a very long time. We finally figured how to get off. We loved to get on top of the garage to look out on the highway two or three miles away. We would look at cars and decide which color we liked the best.
One day, Joe climbed to the top of a very tall talisai (edible nut tree). An older cousin of ours was out hunting birds in the area and was wondering what kind of an unusually large bird was perched up there in the tree. Upon investigation, he realized it was a person up there. My cousin reported the incident to my father to discourage Joe from such dangerous undertakings.
My brother Joseph is very special. They said that he was an unusually small baby and quiet as a mouse--hardly ever cried. During the Japanese invasion, my father wrapped him in a blanket and laid him by a large, metal drum where we kept water near our house while he tended various chores. The rest of the family supposedly were hiding out in trenches a distance away. Out of the blue my father was impressed to move the baby away from the water barrel and put him somewhere else. A minute or two after being moved, a bomb exploded at the very spot where my brother was. He was not hurt; in fact, no one was hurt in that incident. We thanked the great God of the Universe for his divine intervention in saving my family and especially my helpless little baby brother.
A special promise for my special brother and his family is found in Isa 40:31 - "But they that wait upon the Lord shall renew their strength; they should mount up with wings as eagles; they shall run, and not be weary; and they shall walk, and not faint."


On Eagle's Wings Midi