I'm not a football person. My sister in law is. She would jump up and down on the sofa like a kid and yell her heart out when her team is winning. As for me, I could care less who wins. Maybe it's because I don't know or understand the game--never did, never will. But I do know one thing--that football players wear protective gear when they play out in the field. The protective gear consists of helmets, special shoes, padded uniforms to protect knees, shoulders, collarbones, etc.
In a sense, Christians are like football players. They're out in the field (the world) to be tackled by the opposing team (Satan and his wily foes) and if they are not protected by their Christian armour, then they are in for big trouble.
Life for the Christian is a battle and a march--a life of watchfulness and much prayer. The enemy is relentless in his efforts to cause him to falter and fall and yield to his specious temptations.
I Peter 5:8 - "Be sober, be vigilant; because your adversary the devil, as a roaring lion, walketh about, seeking whom he may devour."
Ephesians 6:12 - "For we wrestle not against flesh and blood, but against principalities, against powers, against the rulers of the darkness of this world, against spiritual wickedness in high places."
Thanks be to God for He doesn't leave us alone with no protection to be buffeted by Satan and his evil angels. He provides us with protective gears.
Verses 11 and 13 of Ephesians 6 say: "Put on the whole armour of God, that ye may be able to stand against the wiles of the devil...Wherefore take unto you the whole armour of God, that ye may be able to withstand in the evil day, and having done all, to stand."
Let's read verses 14-18 and see the different parts of the armour and what they represent:
"Stand therefore, having your LOINS girt about with TRUTH, and having on the BREASTPLATE of RIGHTEOUSNESS; and your FEET shod with the preparation of the GOSPEL OF PEACE; Above all, taking the SHIELD OF FAITH, wherewith ye shall be able to quench all the fiery darts of the wicked. 17. And take the HELMET of SALVATION, and the SWORD of the Spirit, which is the WORD OF GOD: 18. Praying always with all PRAYER AND SUPPLICATION in the Spirit, and watching thereunto with all prayer and supplication for all saints."
Football players would be out of their minds to go out in the field without their protective gear, wouldn't they? Yet, oftentimes, Christians think nothing of going out in the battlefield without their armour on. Sometimes, football players sustain injury in spite of their protective gear, but the injury is minimized. A Christian without his armour on would definitely incur spiritual injury to the max.
Let's talk about the Shield of Faith. What is faith? What is the faith that shields and protects? Perhaps the most common definition of faith is found in the King James Version (Hebrews 11:1). It reads: "Now faith is the substance of things hoped for, the evidence of things not seen."
Another translation renders it this way: "Faith is the confident assurance that something we want is going to happen. It is the certainty that what we hope for is waiting for us, even though we cannot see it up ahead."
A bottom-line definition of Faith is: Trusting God no matter what...
In Romans 12:3, we find that God hath dealt to every man a measure of faith. Everyone of us has a measure of faith that God granted to us when we were born. But it's up to us as we grow physically to exercise that faith and grow spiritually.
Having faith and exercising faith are two different things. Let me illustrate. There's a chair right next to me. It has four solid legs, and a nice, study back. It seems to be put together quite well. I have faith that this chair is going to hold me up when I sit on it. I could go all day long saying I have faith that this chair is going to hold me up when I sit on it. But it's not going to do me one bit of good if I wouldn't sit down on it thinking that it might collapse when I do sit down on it. Not until I actually sit down on the chair that I exercise my faith that the chair would hold me up.
In the Christian life, we may say we have faith, but unless we exercise that faith, our faith would not be of any value to us. A faith not exercised would spiritually atrophy, wither and die.
Let me illustrate further. A huge crowd was watching the famous tightrope walker Blondin cross Niagara Falls one day in 1860. He crossed it numerous times before. This was a 1000-foot trip that's approximately 160 feet above the raging waters. Then he asked the crowd if they believed he could take a person across. All said "Yes." Then he approached one man and asked him to get on his back and go with him. The man refused! Did the man believe? He said he did, and he had faith that Blondin could take a person across. But he did not want to be that person. He refused to exercise his faith. Faith that is not exercised is of no value to the Christian.
How do we exercise faith? How do we increase and strengthen our faith in God?
Romans 10:17 says: "So then faith cometh by hearing, and hearing by the word of God."
The more we read the Bible the more we know God. The more we know God, the more we trust Him and have faith in Him. Have you ever trusted someone you didn't know?
Faith is believing God and taking Him at His word. It means trusting Him completely and totally. But you know something? The Bible says that the Devil believes and trembles. Does the Devil have faith and trust in God? No way, or he wouldn't be the devil. There is an ingredient that, if not present, our faith is not complete. Let's find out what that ingredient is.
Let's turn to the book of Hebrews, Chapter 11 and verse 8. Here's what it says: "By faith Abraham when he was called to go out into a place which he should after receive for an inheritance, obeyed; and he went out, not knowing wither he went."
Did you find the ingredient in the text above? It's obedience. Abraham obeyed. The Devil didn't and never would! If obedience is missing, we do not have complete and genuine faith--the faith that works by love and purifies the soul.
This tells me something. Obedience is absolutely essential. Otherwise faith is presumptuous--a faith that claims the promises of God without meeting the condition. The condition is obedience brought about by LOVE.
The Apostle James emphasized this truth when he wrote: "But wilt thou know, O vain man, that faith without works is dead?" This is found in James 2:20.
Referring to Abraham's sacrifice of Isaac, the Apostle James wrote in James 2:22: "Seest thou how faith wrought with his works, and by works was faith made perfect?"
Do we want our faith to be perfect and complete? If we do, we need to factor in works, don't we? Faith is made perfect through works of righteousness, through obedience. Yes, salvation is definitely a free gift from God, and we are saved by GRACE alone, but without works, our faith in Him is dead according to James. In other words, we do works of righteousness and produce fruits of the Spirit of God because we have been saved, not to be saved. There's a difference.
What role does faith play in overcoming sins? We find the answer in 1 John 5:4 - "For whatsoever is born of God overcometh the world: and this is the victory that overcometh the world, even our faith."
It is through faith that we obtain victory over every besetting sin and character flaws in our lives.
It behooves each and everyone of us to not just have faith but to EXERCISE that faith and make it strong. The purest faith believes implicitly in what God has said even when we cannot see how it can be true. It believes God will take care of the consequences when we cannot see any way through.
A story is told of a certain king who needed a faithful servant. Two men were candidates for the office. The king took both and paid them fixed wages. The first assignment he gave was for the men to fill a basket with water from a neighboring well. He told them that he would come in the evening to see their work.
After putting in one or two buckets full, one man said, What is the good of doing this useless work? As soon as we put the water in one side it runs out the other."
The other man answered, "But we have our wages, haven't we? The use is the master's business, not ours."
I am not gong to do such fool's work." replied the other. Throwing down his basket, he went away.
The other man continued until he had exhausted the well; looking down into it he saw something shining--a large diamond ring. "Now I see the use of pouring water into a basket," he cried. "If the bucket had brought up the ring before the well was emptied, it would have been found in the basket. Our work was not useless."
We must believe that our Heavenly Father knows what is best, and obey His commands; and in due time we will know and understand.
Romans 8:28 says: "And we know that all things work together for good to them that love God, to them who are the called according to his purpose."
The question of the century is this: Why do Christians fail in their effort to obtain victory over sin and character flaws in their lives? The answer is simple. We have not put on the whole armour of God. We have not taken up the Shield of Faith to protect and guard the heart, the very life, from the fiery darts of the wicked one. If the enemy can lead the desponding ones to take their eyes off from Jesus, and look to themselves, and dwell upon their own unworthiness, instead of dwelling upon the worthiness of Jesus, His love, His merits, and His great mercy, he will take away their Shield of Faith and gain his object; they will be exposed to his fiery temptations. The weak should therefore look to Jesus, and believe in Him; they then exercise faith.
We must live by every word that proceedeth out of the mouth of God. We must claim His precious promises for genuine faith has its foundation in the promises and provisions of the scriptures. Jude 24 says: Now unto him that is able to keep you from falling, and to present you faultless before the presence of his glory with exceeding joy."
Every provision has been made for us to receive divine power which would enable us to overcome temptation. Jesus overcame Satan in the Wilderness of Temptation and so could we. Jesus received divine help from Heaven to overthrow Satan and so could we.
"By yielding up your will to Christ, your life will be hid with Christ in God and allied to the power which is above all principalities and powers. You will have strength and from that will hold you fast to His strength..." --Testimonies to the Church, Vol 5, Page 514.
"The soul that is yielded to Christ becomes His own fortress...in a revolted world, and He intends that no authority shall be known in it but His own. A soul thus kept in possession by the heavenly agencies is impregnable to the assaults of Satan...The only defense against evil is the indwelling of Christ in the heart through faith in His righteousness." --Desire of Ages, Page 324.
Does this mean that the Christian cannot fall into sin ever? Not at all. There would be moments of weakness when the Christian turns his eyes from the Lord and yield to temptations. When this happens there is the promise in 1 John 1:9 "If we confess our sins He is faithful and just to forgive us our sins and to cleanse us from ALL unrighteousness."
"In one who daily communes with God errs from the path, if he turns a moment from looking steadfastly unto Jesus, it is not because he sins wilfully; for when he sees his mistakes, he turns again, and fastens his eyes upon Jesus (his spiritual gyroscope bring him back to position), and the fact that he has erred, does not make him less dear to the heart of God." --Review and Herald, 05/12/1896.
"If you have made mistakes, you certainly gain a victory if you see these mistakes and regard them as beacons of warning thus you turn defeat into victory, disappointing the enemy and honoring your Redeemer." --Christ's Object Lessons, Page 332.
I said in the beginning of this document that I do not understand a lot about football. But I could tell if there's a touchdown just by hearing the thunderous, ecstatic roar of the fans in the crowd, and, yes, by my sister in law yelling her heart out and jumping up and down on the sofa. Every victory gained by the Christian is a touchdown in the game of life. By putting on the whole armour of God, especially the Shield of Faith which protects and guards the heart, the very life, from the fiery darts of Satan, we would gain the victory over him. What a wonderful promise God has given us to claim as our very own.
Click here for related topics: Righteousness by Faith (Three Parts) and Faith and the Boat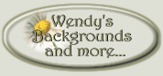 My Faith Looks Up to Thee Midi